NO contract business broadband service - from £7.50 per month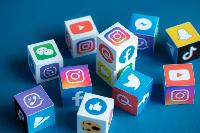 No contract broadband service - We now offer 'No contract broadband' service, giving the flexibility to terminate the service the same day should it become necessary if no longer needed, moved address or because your circumstances have changed.
Since the COVID-19 pandemic was declared we have been receiving a high number of calls from our customers asking if we can provide short term broadband services for people who are working from home, and do not need a long term broadband service.
It has been a challenge, but we have managed come up with a no contract broadband service that has No contract, No disconnection or termination fees, giving the flexibility to terminate the service the same day should it become necessary.
Our broadband services are only available to existing customers that have their telephone line rental with us already. And new customers signing up for a new landline or transferring a line to us. Broadband monthly cost is an addition to the monthly line rental which will vary depending on which business call plan you are on. All prices are EX VAT.
No contract business broadband - From £7.50 per month
We will check the internet speed on your telephone line before you place an order, which is subject to the local BT exchange for service. Our no contract broadband monthly cost is an addition to you monthly line rental, which will vary depending on which call plan you are on. All prices include VAT.


---
*Both Broadband services and speeds are dependent on the distance from your home to the exchange or cabinet. Simple Telecommunications Ltd complies with the New Voluntary Codes of Practice on Broadband Speed (from 1 March 2019) Ofcom's Voluntary Speed Code of Practice. Under the Code we aim to make sure you're aware of the estimated broadband speed you should receive, and have the opportunity to end your contract without paying an early termination charges under our "No contract, No commitment" terms, if you don't receive your Minimum Guaranteed Speed. Prices are ex VAT @20%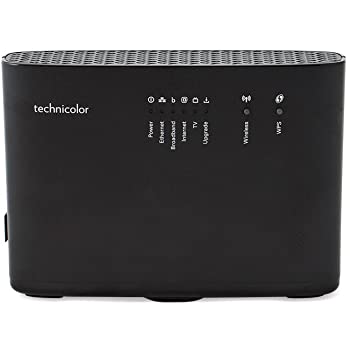 Technicolor TG588V V2 ADSL VDSL router
If you do not have a router handy, we can provide a WiFi Pre-configured router posted directly to your door, and ready to go at a cost of £47.98 inc VAT. You fully own the router, and it can also be used for basic broadband as well as fibre, should you ever move to a lower speed based service. The router will be unlocked, so it can be used with other providers should you decide to move later.
However, you can provide your own router should you wish to do so, and we will send all the information you will need to set it up. Please note - we cannot offer any support in doing this setup process.
Remember, most providers will ask you to return or pay for the router you were supplied with, especially if you have cancelled within your contract term, as well as any disconnection or deactivation fees.
About Broadband Prices - Be aware before signing on the dotted line.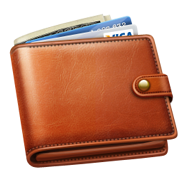 Low Cost Broadband Headline Prices
- Almost everyone seems to be offering extremely attractive broadband packages these days. However, It's very important to look at the detail as you could be paying more overall than you think.
Almost all low broadband prices shown will include the telephone line rental, BUT will not include a call plan, you will need to add this to your order. This can significantly increase the monthly cost. If you decide not to have a call plan, be prepared to pay remarkably high calls cost and connection charges.
Broadband and Line Fixed Price Deals

-

Providers seem to be shouting about this. But here you need to be incredibly careful and check the small print. As in most all cases this is a play on words, and the fixed price will only apply to the broadband part of your total monthly rental. This means that the provider can increase your line rental, calls/plans and other services, such as add-ons when they like.

Of course, they will need to give you notice before they do this, but this it will mean you will have 30 days to find another provider, which will properly be doing the same sort of thing, so you could find yourself back were you started.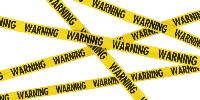 Broadband 24, 18 and 12 Month Deals

-

This should set alarm bells off, and you need probably need to do some maths, as well look ahead. There are some BIG change coming in the cost of broadband in the next few months.

One of the main reason providers lock you into a long contract is to get back the cost for connecting the service, as we all must pay a fee to BT to activate your broadband connection. This cost is made back indirectly by the provider over the term of your contract, plus the cost of the included router.

Therefore, you will see 24 and 18-month contract with low monthly rental cost. However, this will significantly increase from month 13, as this pays for any lost leaders, like free shopping vouchers, free broadband activation, routers and such like.

However, there are a few other things we recommend taking into consideration when thinking of taking a long-term contract.

You may not also be aware, but BT Openreach is closing the Copper Wire Telephone Network for every home and business premises across the UK by the year 2025, when all copper-based lines will stop working.

Considering this, there will be a significant reduction in broadband cost, and a new range of broadband plans and speeds for internet base telephone services, and or with broadband. we expect to see this start within the next 2/4 month's time. (June 2020)

So, considering this, does it make sense to lock yourself in to a long-term broadband contract? It will for the provider, as their cost will go down, and yours will stay the same for the length of the contract!
---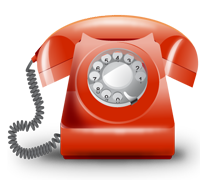 How your first broadband bill is calculated
Your first invoice will show a charge for the whole month in which the invoice is issued and for the whole of the following calendar month. (2 whole months.) This advance payment means you'll have covered your 30 day notice period for cancellation, allowing us to terminate your line for you the same day you notify us should it become necessary.
If you've signed up to our service part way through a month, your first bill will also include a charge from the date the new service went live to the end of the part month. Please remember to tell the bill payer that the name of our Direct Debit will show on their bank statement as "Go Cardless".