Wholesale VoIP / SIP termination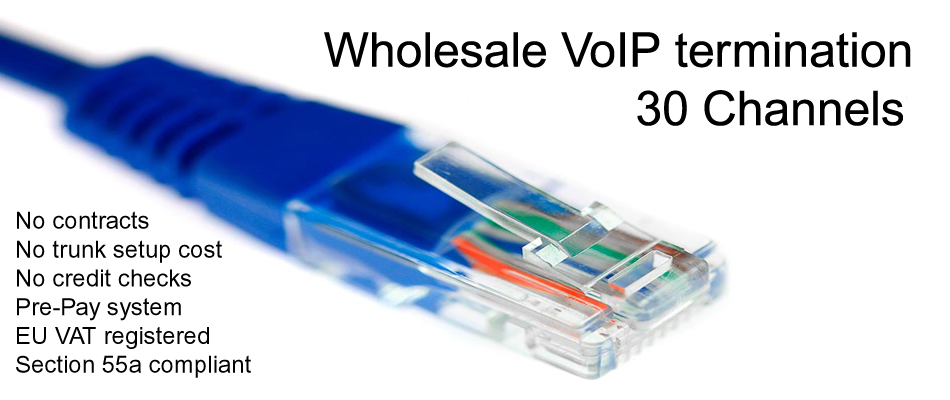 About Wholesale Unlimited VoIP / SIP Trunks

Simple Telecoms provides competitive, affordable, high quality wholesale voice SIP / VoIP termination around the world. We have two service plans to best meet your company's needs: Platinum and Gold call rates. Connection can be made via direct IP to IP, or username and password.
We're finding more and more of our less agile competitors trying to tell customers that their SIP trunks are unlimited. Whilst most customers are astute enough to see straight through this, however some customers still believe this is what they are getting.
There must to be a channel limit's, as these channels have a cost, and our business is about optimising the return on that. The fact we have controls in place like channel limits is to protect customers from each other, do you really want to deal with a carrier that cannot prevent another customer taking you out of service due to no available channels? And the honesty to tell you what your channel limit is.
Wholesale VoIP / SIP trunks

Platinum IP 30 Voice Channels - Full CLI routing



Our Platinum SIP Trunks are designed for businesses whose customers demand the highest possible quality and guaranteed CLI delivery, and focusing on the needs of your customers seeking a quality and stability of service that their business can depend on. 100% of UK traffic, majority of international traffic is terminated via direct interconnects. Download Rates Here


Gold IP 30 Voice Channels - CLI Supported wherver possible
Our Gold service is the most popular rate deck, and is Ideal for businesses whose retail customers require high quality at competitive market rates. CLI is supported wherever possible but is not guaranteed 100%. And as with all our SIP trunks monitoring of quality metrics and continuous testing to ensure the routes adhere to retail quality standards. Rates - POA

Payment Information
Accounts will be setup in one of two currencies, British Pounds (GBP) or Euro (EUR). Once you have chosen the currency you wish to work in, all billing and payments will be in that currency. Billing currency cannot be changed once an account has been created.
Minimum Prepayment - £250 GBP / 300€ EUR
Being a wholesale VoIP provider, we request minimum prepayments as set out.
---
A - Z rate decks available

No contracts

No trunk setup cost

30 SIP channles


No credit checks




Pre-Pay system

EU MOSS VAT registered




Section 55a compliant



IP Direct connections

Platinum - UK destinations
UK Nat Geo 01, 02 = 0.0016 ppm
UK Mobile O2 = 0.0069 ppm
UK Mobile T Mobile = 0.0069 ppm
UK Mobile Orange = 0.0069 ppm
UK Mobile Vodafone = 0.0069 ppm
UK Mobile Hutch 3G = 0.0069 ppm
UK Mobile Manx = 0.01325 ppm
Nat Geo 01, 02 = 0.45 ppm
Mobile T Mobile = 1.21 ppm
Mobile Vodafone = 1.21 ppm
Mobile Hutch 3G = 1.21 ppm
---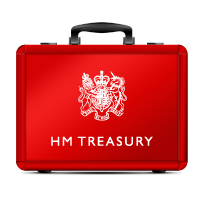 Our termination operates on an exclusively prepayment basis with billing in British Pounds or Euros.
Running a pre-paid wholesale VoIP SIP Trunk gives you security against fraudulent traffic as your exposure is limited to your prepay balance, it also means your SIP trunk setup is not delayed with credit checks and references. We do have a minimum monthly call spend and prepayment in keeping with us being a wholesale VoIP provider.

Wholesale calls - VAT Section 55a
As of 1 February 2016, HM Revenue & Customs (HMRC) have introduced a domestic reverse charge procedure for wholesale supplies of telecommunications. The changes only affect voice and related data services (such as SMS) but do not affect data, access or line rental services or any supplies for final consumption. The change means that it is the responsibility of the customer, rather than the supplier, to account to HMRC for VAT on supplies of telecommunications services. The customer will still be entitled to recover the VAT accounted for as input tax as part of the reverse charge accounting procedure.
Please click here for more information on our prepayment terms.
---
VoIP trunk fraud management

In addition we offer some fraud management services and systems, although some of these will depend on the Wholesale VoIP trunk you have with us.*
This inclusive feature is designed as damage limitation policy should the unexpected occur which will limit your and your customers exposure should their SIP trunk / phone system becomes compromised.
On a per account or per trunk basis you can specify rate limits. You specify a limit for non-UK destinations overall as well as calls to a list of countries we consider as 'known hotspots'. Setting this to x calls per y hours can really take the heat out of a compromise*
We enforce prepay balances. If your account runs out of credit, we stop passing calls.
We can place a monthly or daily spend limit
We block in excess of 7000 known fraudulent numbers from various industry sources*
On a per call basis you can specify the maximum cost per minute and the maximum connection charge you wish to allow