VoIP Termination Provider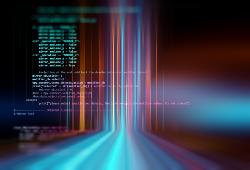 VoIP Termination - Simple Telecoms has been providing VoIP termination for over 10 years, and we own and operate our own carrier grade voice platforms. As a result, Simple Telecoms can provide one of the best VoIP termination services in the VOIP marketplace. You can connect your softswitches, or PBX to our network via username and password or via a direct IP connection. Ideal for SOGER digital line resellers. All trunks are only setup for UK, EU and USA termination only. A to Z SIP termination on request, and only available on prepaid accounts.
---
Standalone wholesale VoIP termination
Active channel rental from just £1.50 /month
Connect your PBX to or switch to us.
Flexible pricing: pay-as-you-go no contract
All trunks are setup for UK, EU, US termination
1/1 (per second) Billing on most destinations
Ideal for SOGER resellers or VoIP PBX's
Ideal for your 3CX SIP Trunks
We operate and own voice switches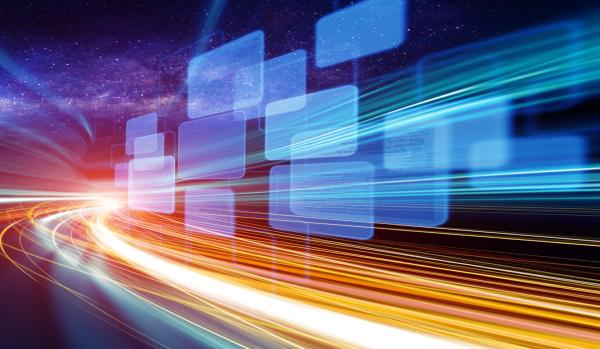 ---
Per second billing
Rates listed are ex VAT
EU Landline Per Minute Rates
Per second billing
Rates listed are ex VAT
EU Mobile Per Minute Rates
Per second billing
Rates listed are ex VAT
---
SIP Trunk Per Channel Cost
Channels can be increased or decreased at any point.
However, the minimum billing period is one month
---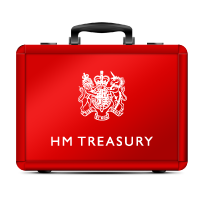 If you are a Wholesale or reseller provider of calls - VAT Section 55a
As of 1 February 2016, HM Revenue & Customs (HMRC) have introduced a domestic reverse charge procedure for wholesale supplies of telecommunications. The changes only affect voice and related data services (such as SMS) but do not affect data, access or line rental services or any supplies for final consumption. The change means that it is the responsibility of the customer, rather than the supplier, to account to HMRC for VAT on supplies of telecommunications services. The customer will still be entitled to recover the VAT accounted for as input tax as part of the reverse charge accounting procedure.
---
VoIP trunk information
Wholesale SIP Trunk Payment Information?
With the exception of Inbound DDI rental and some managed services we work exclusively on a prepayment. We do not take Western Union or PayPal payments. In addition, payments must come from the company we have the agreement with; we do not allow payments to be made via third parties. funds received into our bank account will be credited to your account once cleared.
How do I connect a SIP Trunk to my PBX or Softswitch?
We offer two different ways to connect to us. We can simply provide you with a Username and password, which is more commonly use on PBX's. Or a direct IP connection, which is much more secure.
Do you terminate to premium rate services?
Unfortunately, not. Any number starting 09 and some 08 numbers are not in routing, and thus will not be terminated.
Can you provide UK telephone numbers?
Yes, we can get almost any telephone number from most towns and cities. These number/s would be delivered to you via your SIP trunk.
Why do you charge for channels when some other providers do this for free?
Nothing in life is free. There is cost to someone, somewhere. We run and own our own carrier class switches, (Not PBX's) to provide you with termination, and these must be based in very expensive data centres, along with very expensive power cost. On top of this we must maintain and make sure there is enough capacity for all our customers and add more when needed. All of this has a cost! Charging a per channel cost also reduces the number of customers who connect, but send next to no traffic, thus taking up capacity for other more active customers.
Do you offer a full A to Z termination?
We do offer a Full A to Z rate deck on request.
How many SIP trunk channels do I need?
You need at least one SIP channel for every call happening at a given time. For example, 30 simultaneous calls, in or outbound will require 30 channels. The more your company grows, the more calls you will send and receive. As a rule, large companies will need more SIP channels than smaller businesses.
What is SIP trunk capacity?
A SIP trunk is the connection between your phone system (PBX) or your softswitch and the public switched telephone network (PSTN). Because a SIP trunk can hold an unlimited number of channels, you only need one SIP trunk. The number of SIP channels you need will depend on how many concurrent calls your business tends to make, both inbound and outbound.
What are concurrent calls?
The idea of concurrent calls is based around a user having access to multiple phone calls at a single point in time. Typically, we see our customers use multiple simultaneous calls by having an active call paired with a call on hold. This can also be determined by your PBX licence. For instance, if you are running a 3CX PBX with a licence for 8 simultaneous calls, you would only need 8 SIP channels, as this is the maximum the PBX will allow at any one point.
Will VoIP slow down my internet?
In most situations, the calls themselves are very, very small, and will barely impact your internet speeds. However, this is not to say that your internet speed doesn't impact your VoIP call quality. ... But the bottom line is no, your VoIp phone calls won't detrimentally impact your internet speeds. But the traffic on your network can impact the VoIP calls. Some businesses opt to run one network for the internet side, and a separate lower bandwidth feed just for the VoIP side.
Do we have access to make 999 calls?
Access to emergency calls (999) is only available if your number/s ranges are held on our network. Any identifiable Emergency calls are exempt from UK CLI validation rules. Simple Telecoms will not remove or replace CLI details or reject a call due to CLI validation failure. It is the end user's sole responsibility to notify us of a change of address/location where the service is being used on a premiant bases. Should a call be made from a number that is NOT held on our network to the emergency services and we receive a notice from them that the operators and authorities could not identify your location and phone number when you dial 999/112, we will pass on any cost or fine associated with this call on to the trunk customer.
What are the Ofcom CLI Requirements?
Ofcom introduced new CLI (Calling Line Identity) guidelines intended to reduce the volume of nuisance calls arriving at UK users. These came into force in October 2018 and placed two key obligations on CP's:
1. Block calls where CLI values are determined to be invalid.
2. Either substitute CLI or block calls where values are considered to be unreliable or where no value is received.
Our switches check and validate CLIs in real time. And any found not to be compliant will be blocked. However, in most cases the PBX or softswitch provider should of set up the system to make sure you are compliant with this directive.