Display your business number from your mobile phone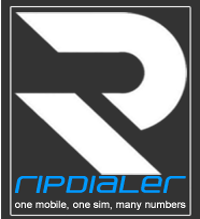 Using our Simple FREE RIPDialer App you can now ditch that second phone you use for business. The RIPDialer App will allow you to display any telephone number you legally own when making a call, this could be your your main business number, a personal business number, a departmental number or even an overseas number, so you never have to display your personal number again when making business calls.
Separate personal and business calls with ease.
The FREE RIPDialer PINless App service has been tailored to allow users to continue to make personal calls via their personal mobile phone, and work related calls are made using RIPDialer. The system cleverly distinguishes between your personal and business contacts making sure all business calls display your business number/s, and not your personal number. All RIPDialer calls are separately billed ensuring end of month disputes are a thing of the past. You can simply add more numbers to your phone App, and make calls from any of them, wherever and whenever and all from your one mobile phone.
Superb Call Quality
The Simple RIPDialer uses only Tier 1 carriers to carriy your calls. At the moment the RIPDialer App can be used in GSM or VoIP mode in UK, France, Spain, Germany, Greece, Cyprus, Italy, Finland, Sweden and Norway. Outside these of these countries or your are roaming you simply switch to VoIP mode and use your data or WiFi connection to make the call.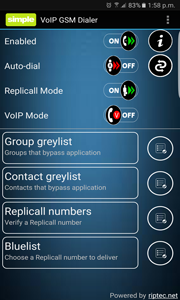 Settings Screen
Enabled - This button will switch the App On and Off at a swipe of the button.
Replicall Mode - Switched on the App will ask you which number you would like to show when making the call.
VoIP Mode - VoIP On and Off at a swipe of the button, allowing you to make calls over your data connection or a WiFi HotSpot.
Group/Contract greylist - Contracts/ Groups that will bypass the App.
Replicall Numbers - Add and verify a new telephone number to display when making a call. This only takes a few seconds to verify and add to your App.
Bluelist - Add a contact to your Blue list to manage which contact/s see which telephone number when making a call to them. Once set you will see each contact below each number, so you can see who will see which number.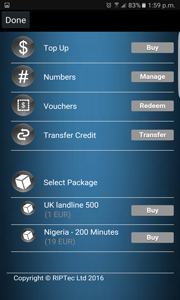 In App Purchases

Top Up - This button will take you to your PayPal account to add credit to your account. Top Up's are added to your account in real time.
New Numbers - You can purchase a new inbound telephone number in over 50 countries, diverted to your mobile.
Vouchers - If you have been given a credit voucher you can redeem if here.
Transfer Credit - This service is not currently online.
Packages - You can purchase a calling package at any time using the existing credit in your account.
---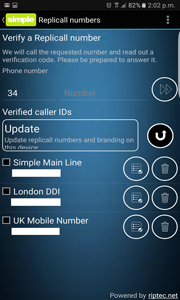 Adding a New Display Number

With Simple RIPDialer you´ll not only know who is calling you but for which business prior to answering the call helping you establish credibility and maintain a professional image.
Simply add numbers to your phone and make calls from any of them wherever and whenever and all from your one mobile phone.
To verify a new number we will call the requested number and read out a verification code, which you will need to enter in to the App to add the number to your number list.
Adding a New Inbound Number
Choose a inbound telephone number from any city in over 50 countries at an incredibly low monthly line rental and the Simple RIPDialer system will automatically configure it to allow you to make and receive calls instantly.
Get a new fixed line inbound number to enhance your business, expand your area of operation, or simply to separate your work and personal life.
A new number can be purchased and will ready in minutes to receive calls, and divert them to your mobile.
---
Simple Business RIPDialer Features
Download the App NOW -

Enter Promo code 54

when setting up the App for the first time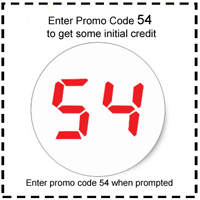 Simply download and install our branded business version of RIPDialer, to get a taste of our App and technology.
Installation will take less than 60 seconds and requires no usernames, passwords, pins, emails or account set-up, just your mobile phone number. Use the Promo Code 54 to get some initial credit to make calls, and access to the call packages - see for yourself how totally automated our service is.
Clam you FREE call voucher - Offer is available until 31/12/2016**
We are offering a FREE £2/€2 call voucher to all new customers to help you get you started.
Vouchers are redeemable only within the RIPDialer APP, and setup using promo code 54
Only one voucher code may be used with each new user registration
---
Setting up Your RIPDialer mobile pinless dialer
1 - Once you have downloaded the App, locate it on your phone.
2 - Open the App, and you will be asked to Agree to the User License. Tab the buttion at the bottom right
3 -You will then be asked to Verify your mobile number. (this will be the mobile that the App is loaded on to)
4 - Select the country code you are located in e.g 44 if you are in the UK
5 - Enter your mobile number in the next box (without the leading Zero (0) if in the UK)
6 - Enter our promo code 54 in to the promo code box
7 - Tap the arrow button to the right of the screen.
8 - You will now have a screen with Thank You for verifying your number.
9 - You will then revive a Text message with a four (4) digit code; just enter this in to the box showing.
10 - Push the arrow button to the right of the screen.
11 -Your now ready to make calls. Just remember to dial using 0044XXXX when calling UK numbers
---
Bussiness Branding the RIPDialer Pinless App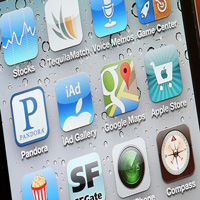 You can customize the RIPDialer Mobile Pinless app to match the look and feel of your company's branding, so the app is instantly recognizable to your staff. Bespoke Branding and App changes can be done on hourly bases.
Android Branding
- Top Logo The brand logo at the top left of the screen can be replaced with your company logo or brand
- Bottom Logo a small brand or logo image can also be placed at the bottom or the main App screen
- Customer can enable and disable the App at a touch of a button.
- Background -Background colour or Image can be changed
Apple Branding
Due to the restrictions on the Apple iOS only the background colour or Image can be changed.
---