New Low Cost Full Fibre Broadband To The Business (FTTP)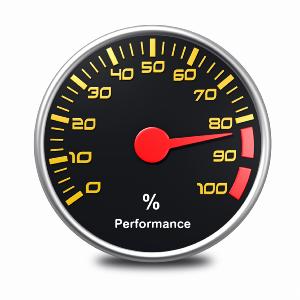 Fibre to the Premise (FTTP), is a type of connection means your data will travel straight from the source to your premises, via fibre optic cables. Using those cables means your internet is much less susceptible to environmental factors, meaning there'll be no degradation in quality over time.
Our ultrafast full Fibre solution has download bandwidth options of 115Mbps or a Whooping 1,000Mbps (1Gbps) FTTP with just a 30-rolling contract. allowing your business to embrace the latest in technology to propel you to the next level without being stuck in a lengthy contract.
Ultrafast FTTP Full Fibre - From just £25.29 Per Month Inc VAT
With Full Fibre (also known as FTTP) there's no copper cable or sharing with your neighbours.
* Please note: Prices exclude VAT and are based on the service being available at your exchange
115/20 Mbps
£28.68 /month
100% full fibre
Data only: no phone line
220/30 Mbps
£37.43 /month
100% full fibre
Data only: no phone line
550/75 Mbps £44.93 /month
100% full fibre
Data only: no phone line
1,000 Mbps - £54.99 /month
100% full fibre
Data only: no phone line
Frequently Asked Questions
Is there a minimum contract term?
All our FTTP broadband deals have No long-term contract and No termination fees. and are on just a 30-day rolling contract terms, with same day switch off if needed.
All billing is done via Direct Debit and there are NO line disconnection changes if you cancel your service.
Why is there a activation cost, when other providers offer this for free?
We get asked this a lot. First, nothing in life is free, its included!
There is a cost to each provider to activate the service and provide a router. Other providers simply build this cost in to their monthly rental each month and place you into a long-term contract to ensure they get their activation cost back from you. If you try to leave before the contract term is up, you will be changed a termination cost, which is normally the cost to activate the service in the first place. They may also charge you the remainder of the contract term as well. Plus, in most cases you find you have paid more overall, than if you just paid for the activation upfront, so do the maths.
What's the difference between fibre and Full FTTP Fibre?
Fibre broadband uses fibre cables to transmit signals to your street cabinet (The green box), then copper cables to connect to your home. It's also called FTTC (fibre to the cabinet). Full FTTP or FTTH Fibre, also known as fibre to the premises, uses fibre all the way to your home. No copper cables. Full FTTP Fibre isn't available everywhere yet, but thousands of UK homes are being connected every day by Openreach and will also be used for the new digital VoIP telephone services being rolled out by us.
Can I get Full FTTP Fibre broadband?
Full FTTP Fibre is rolling out across the UK, so it's not available everywhere yet. Openreach and several other providers are moving quickly though, and thousands of homes are being connected every day. You can see if it's available where you live by requesting a Quote and entering address and postcode information. If you can get it, we will send you a full cost breakdown.
If you can't get Full FTTP Fibre yet, we'll let you know what other broadband services are available at your local exchange.
New FTTP connection
New FTTP instlation and new Fibre ONT (Optical Network Terminal​) installed on site - £150.00 on a 30-day rolling contract
FTTP using excisting ONT
Existing FTTP instlation and ONT (Optical Network Terminal​) on a working port - £80.00 on a 30-day rolling contract
FTTP using excisting ONT
Existing FTTP instlation and ONT (Optical Network Terminal​) on a working port - £80.00 on a 30-day rolling contract
Upgrade to FTTP
Upgrade from ADSL FTTC or SoGEA. Instlation and new Fibre ONT (Optical Network Terminal​) installed on site - £150.00 on a 30-day rolling contract