Cloud Fax 2 Email service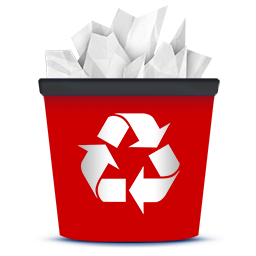 Send your fax number into retirement and operate in a paperless manner utilising our fax to email solutions. By purchasing a fax number from Simple Telecoms you can not only receive faxes, but also send them without a phone line or fax machine from anywhere you have an Internet connection.
By adopting this paperless platform, you can be set to save time, paper, ink, line rental charges and the need for a fax machine
Environmentally Friendly cloud fax 2 email service

By removing the fax machine from your office, you can reduce waste in multiple ways. With a traditional fax machine every fax received, regardless of whether it is legitimate or spam, is printed. Each time you print you are utilising power, paper, ink and you may even have a phone line dedicated to fax. With the fax to email solution the fax is delivered to your mail client electronically with no need to print. If you wish to store it, do so electronically. Likewise, if you need to distribute the document you can do so via email as the fax is sent as a PDF attachment.
Where sending is concerned, no longer is it necessary for you to print off your documents, only for the fax machine to scan and send them. Instead, send an email with your attached documents. Our system will scan and send without any paper being wasted.
---
Fax to Email - Receive Only - £18.00 per year
With our platform you have a fax number that your clients can continue to dial and send to as they would any other fax number. Our system will convert the contents of the email into a PDF document which is attached to an email and sent to you. Via your control panel you can specify which email addresses should receive a copy of these emails. There are no limits to the number of email recipients who can receive a copy of each fax received.
There are no additional costs per fax received. You simply pay an annual subscription and that's all.
---
Fax to Email - Send & Receive - £30.00 per year
Sending a fax has never been easier! You can now send our system a fax, and we will do the rest for you. Admittedly it cuts down your daily walks to the fax machine, but on the plus side it should save you time and money.
We charge based on the number of pages that are sent to the destination email address. This is operated on a pre-paid credit basis with credits being assigned to pre-registered email addresses. When an email is received by our system we'll debit the credits used.
You would simply send your fax to 08701162001@fax.interdns.co.uk replacing the number with the fax number you want to reach. Our system will attempt to send, and in the event, it's engaged will auto-retry. Emails are sent to you to confirm success or failure.