Low cost business VoIP Cloud IP PBX telephone systems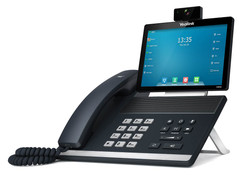 Our simple hosted Wholesale cloud business VoIP PBX telephone system provides advanced call function capabilities while allowing small business an affordable and configurable business VoIP telephone solution providing high quality, flexible VoIP solutions to businesses of all shapes and sizes.
No Long-Term Contracts - Just 30-day contract
We believe the quality of our VoIP telephone system alone should be enough for you to keep customers coming back and as such, we do not tie you into long term contracts. Our VoIP telephone system is provided on a monthly rolling contract and can be cancelled with just 30 days' notice, with no disconnection or termination cost to pay.
Superb Call Quality
We only select the most direct routes for our voice traffic to reach the PSTN network, therefore ensuring we always offer the best quality whilst still being able to provide exceptionally low prices to our business and wholesale customers. All calls are billed per second, with no call connection charges. And you have three calls included call plans to pick from.
IP VoIP PBX - Simple monthly price
Per Extension cost (minimum 2)

Per Extension cost (minimum 5)

Per Extension cost (minimum 10)

PBX Server Hosting per month
Call Recording 30 days storage

Import your business number/s

Unlimited UK landline minutes, and 5000 UK standard mobile minutes per month for just £28.95 per month

IP VoIP PBX features as standard - No extra cost
Vertual Switchboard (IVR)
Time of day routing conditions
IP VoIP PBX - Simple monthly calling plans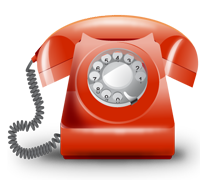 Keeping your business number - FREE Business number porting included in every call plan
Telephone number porting is the ability to change your service provider whilst keeping your telephone number. Switching phone providers to Simple Telecoms allows you to keep your existing number. Number porting is a relatively straightforward process, but you do need to make sure all the steps are carried out properly, but of course, we'll work with you to make sure it all goes smoothly
PBX SIP Starter - Included
X1 Free UK telephone number provided (01,02 or 03)
X1 Free number port if you have your own telephone number
Concurrent calls inbound 2 (2 channels)
Concurrent calls outbound 2 (2 channels)

UK landline calls from 1.2 pence per minute
UK Mobile calls from 1.5 pence per minute
Simple SIP to Simple SIP calls are free
Per second billing
NO minimum call charges
30 day rolling contract
PBX SIP Regular - £8.95 per month
X2 free UK telephone numbers provided (01,02 or 03)
X1 free number port if you have your own business number
Concurrent calls inbound 3 (3 channels)
Concurrent calls outbound 3 (3 channels)

Unlimited UK landline minutes included per month*
1000 UK mobile minutes included per month**
Simple SIP to Simple SIP calls are free
Per second billing

NO minimum call charges
30 day rolling contract
PBX SIP Plus - £18.95 per month
X5 free UK telephone numbers provided (01,02 or 03)
X3 free number ports if you have your own business number
Concurrent calls inbound 5 (5 channels)
Concurrent calls outbound 5 (5 channels)

Unlimited UK landline minutes included per month*
2000 UK mobile minutes included per month**
Simple SIP to Simple SIP calls are free
Per second billing

NO minimum call charges
30 day rolling contract
PBX SIP Extra - £28.95 per month
X5 free UK telephone numbers provided (01,02 or 03)
X3 free number ports if you have your own business number
Concurrent calls inbound 10 (10 channels)
Concurrent calls outbound 10 (10 channels)

Unlimited UK landline minutes included per month*
5000 UK mobile minutes included per month**
Simple SIP to Simple SIP calls are free
Per second billing

NO minimum call charges
30 day rolling contract
**Once any included minutes have been used, normal rates will apply based on the account. **Mobile UK standard mobile networks included are O2, Orange, T-Mobile, Vodafone, H3, EE, Three, and other mobile numbers in bands FM1, FM3, FM4 ,FM5 and FM6. *Included UK landline calls are subject to a Fair Usage (FUP). Prices quoted on this web page are ex VAT unless stated otherwise. Call charges are per second, and the applicable call rate depends on the telephone number called, not from where you are calling. So, no matter where in the world you have setup your phone, the rates will always be the same. All trunks are only setup for UK and EU termination only. A to Z termination on request, and only available on prepaid accounts