Phoneline+ - Business VoIP Line
Business VoIP line Phoneline+ - If you are a small or micro business owner, you know that your phone number is essential to your business, and you have invested a lot into it over time. Your telephone number is known to your existing customers and widely advertised to attract new ones, to be without it is unimaginable. PhoneLine+ has been specifically designed to replace your traditional landline service using VoIP technology to deliver voice calls over the broadband network, using a Smart Phone App and or an ATA that plugs in to your broadband router. And all at a highly competitive price. and a great entry-level VOIP solution for Micro businesses in the UK who require single telephone landlines.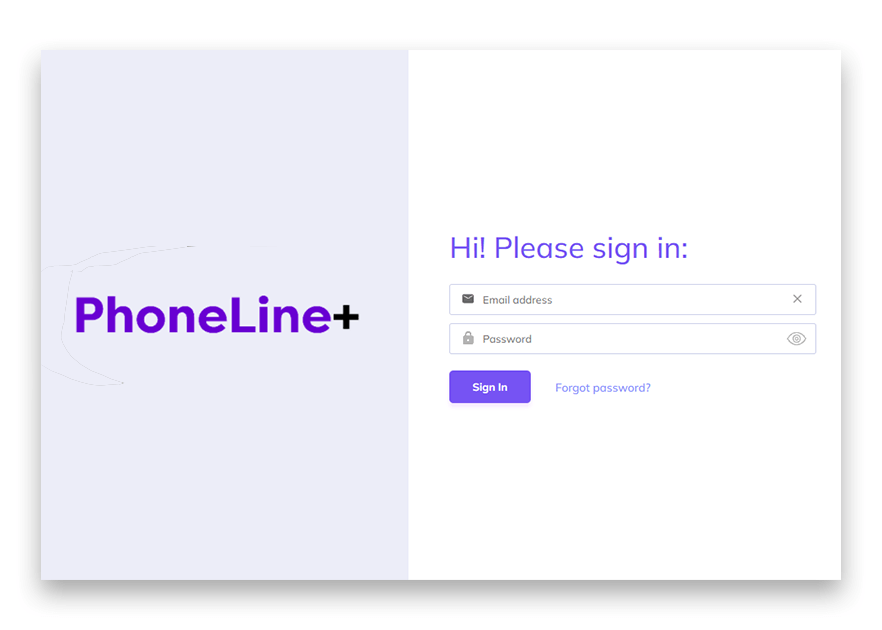 ---
PhoneLine+ - Benefits
The legacy, public-switched telephone network is being turned off, so to keep your phone and your number working you need to move to the new network, where voice calls are delivered using the same infrastructure as data using VoIP (Voice over Internet Protocol) technology.
If you already have a broadband service then it is likely that it will be able to support PhoneLIne+, keeping disruption to a minimum.
The service also work over mobile date on your Smartphone.
The new PhoneLine+ system can be loaded on the device or devices of your choice including laptop, tablet, or mobile phone (whether Android or Apple) IP handset or an ATA. So as log as you are logged in on that device you can make and receive calls from where you are rather than where the phone is ringing.
No waiting to get started
Once you have signed up to PhoneLine+ and set up a direct debit your account information will be delivered immediately via email, so there is no waiting for an engineer to call, simply download the app or soft client to your device(s) of choice. Immediately start making and receiving calls and managing your customer experience.
No need to spend a significant amount time learning how to access and get the most out of your PhoneLine+ account. All the device user interfaces have been designed to be intuitive and familiar as possible, with its choice of icons, and the main functions are on the front page. Plus, there are "How to …" guides available online accessed from within PhoneLine+ itself.
Manage and add more than one number
When you open your new PhonLine+ account your will automatically receive a new 0330 number. However, you can also port your existing business number into the system as well. So, when you wish to make a call, you pick whether to display your business number or the 0330 number. We can even add new standard geographic number/s into your account which you can also pick to display on an outbound call. So if you would like show your customers based in Bournemouth a Bournemouth number, you can.
Voicemail, Out of Hours, Call Divert, Call Transfer
Use the Voicemail option and record a personal greeting or select from the messages you have perfected before and stored in your media library. Choose to have calls diverted to a colleague or redirect them to an external phone, and elect to have the calls announced and the number dialled displayed, so that the calls are answered appropriately. If you are diverting calls to your personal mobile, then PhoneLine+ makes it easy to identify business and non-business calls.
---
PhoneLine+ - Packages and pricing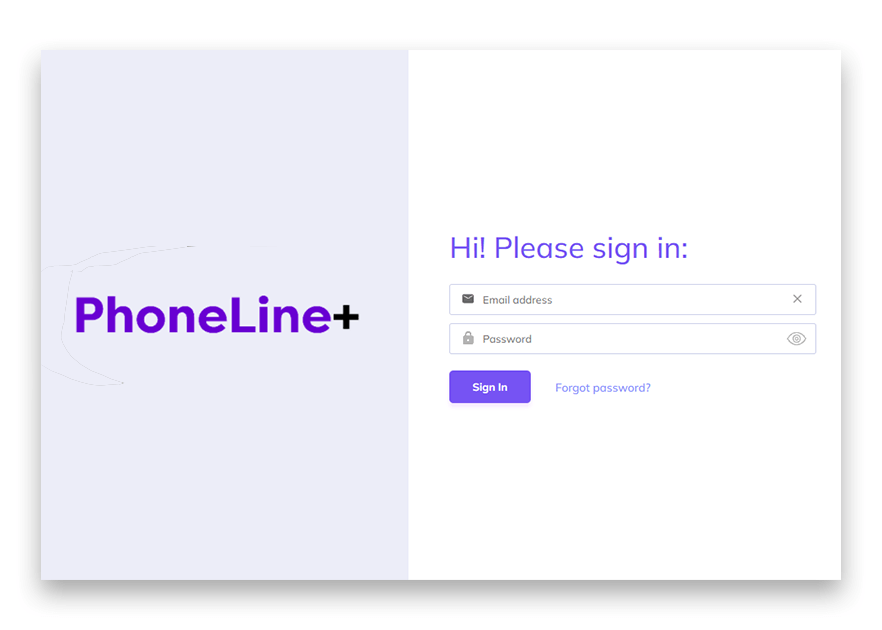 Basic - £8.99 /month
✔ 30 Day rolling contract
✔ Mobile app Android or Apple
✔ Includes a free 0330 number
✘ No included Local minutes
✘ No included National minutes
✘ No included Mobile minutes
Premium - £15.99 /month
✔ 30 Day rolling contract
✔ Free number port
✔ Includes a free 0330 number
✔ Desktop app
✔ Mobile app Android or Apple
✔ Unlimited local minutes*
✔ Unlimited national minutes*
✔ Unlimited mobile minutes*
✔ Unlimited minutes Australia**
✔ Unlimited minutes N/Zealand**
✔ Unlimited minutes Canada**
✔ Unlimited minutes USA**
✔ Unlimited minutes Ireland**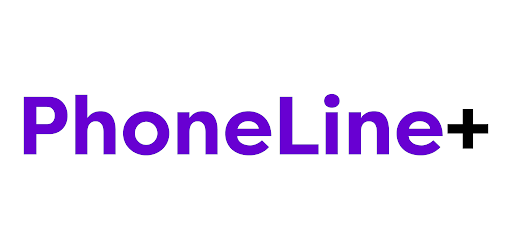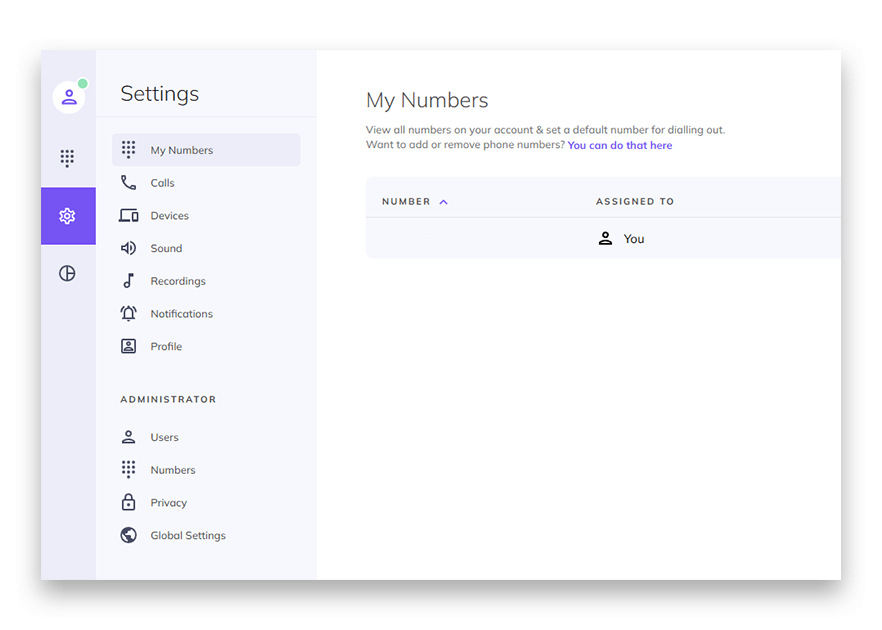 Standard - £12.99 /month
✔ 30 Day rolling contract
✔ Free number port
✔ Includes a free 0330 number
✔ Desktop app
✔ Mobile app Android or Apple
✔ Unlimited local minutes*
✔ Unlimited national minutes*
✘ No included Mobile minutes*
---
PhoneLine+ - User Features
Included Unlimited calls to UK standard landlines and mobiles*
*Outbound call routing includes unlimited calls to UK standard fixed lines starting 01, 02 and 03, and UK standard Mobile destinations in charge bands O2, Orange, T-Mobile, Vodafone, H3, EE, Three and other providers in charge bands FM1, FM3, FM4, FM5 and FM6 at any time. International destinations including Premium rate are automatically barred (Not including international destinations included). Calls to non-included destinations are charged accordingly via Simple Telecoms rate card. Unlimited included calls are subject to Terms and Conditions re: fair use policy. The International call bar can be removed, but maybe subject to a deposit. We cannot remove the Premium barring on any account.
Included Unlimited call to selected landline International destinations**
**Unlimited calls to landlines only - Australia, New Zealand, Canada, US, and Ireland. Other International destinations are barred as standard. Calls to mobiles in the listed destinations will be charged as our standard rates.
Telephone Number (CLI) Presentation
Where users have a multiple numbers associated with their account, they can choose which one to use as their presentation number on a call by call basis. They can also elect to withhold the number in the same way. Available on: Desktop Client, Mobile App, Web Browser, Physical Handset (CLI withhold only)
Numbering & Porting your businesses number/s
Users will be allocated a UK (0330) Non-Geographic number at the time of setup. Users are not limited to a single number and can choose which to present as their outgoing CLI. Number porting on PhoneLine+ is only available from Single Line Geographic numbers and is free of charge on the premium package. Porting will only be supported from range holders that Simple Telecoms have a direct porting agreement with. Non-Geographic number porting is not currently available. Porting via IPEX is not currently available. Please contact us for more information.
Simultaneous ringing is available across all of a user's devices where they are currently logged in and have set the devices to allow 'receive calls'. Available on: Desktop Client, Mobile App, Web Browser, Physical Handset
Access to Emergency Services
The is provided as defined by Ofcom, this can be used to support Emergency Services calls. Once the service is deployed to the customer, 999/112 public emergency call services can be accessed and will be routed to one of a number of national emergency call handling agents. This emergency call handling agent may not be geographically the closest to the area code indicated by the calling CLI. The CLI presented will always be the user CLI, indicated as a VoIP service type from Simple Telecoms, so that the emergency services operator will check the address details on the National Database. It is the user's responsibility to ensure that the address provided via the profile setting within the PhoneLine+ client is always up to date.
Calls to emergency services will be presented with a CLI relating to the PhoneLine+ service.
As a VoIP service, PhoneLine+ may not always be available in the following circumstances:
During a service outage where the end-customer loses connectivity for example, owing to a power outage or the failure of DSL routing equipment.
If an end-customer's account has been suspended.
In such circumstances the end-customer should use their PSTN line or Mobile phone to make the emergency call. In addition, the end-user should also be made aware that the emergency personnel would need to confirm the identity and the actual location of the caller when they dial 999/112.
Access to Service Short Codes
The following short codes are available:
100 – Operator services
101 – Police non-emergency
105 – Electricity helpline
111 - NHS
116 – EU helpline numbers
118 – Directory Services
119 – Covid-19
123 – Speaking clock
195 – Access to blind
116123 - Samaritans
Destinations are charged accordingly via Simple Telecoms rate card.
This service provides an Out of Hours feature which enables the user to redirect calls based on their availability by specific day and/or time of day. The redirection option for such calls includes voicemail, another internal user or to a dialable external number. The redirect will be immediate and override any other user divert settings. The voicemail message will be common across all 'Out of Hours' day settings and all changes are saved automatically. Available on: Desktop Client, Mobile App, Web Browser
When users are unable to answer incoming calls, the service offers the following call routing options:
Keep ringing
Divert to Voicemail with a personalised message after a configurable delay
Divert to another service user within the same organisation
Divert to an external number where the inbound call can be announced prior to answering and the dialled number presented.
The divert options are delayed for a minimum of 10 secs and a maximum of 50 seconds before the divert takes effect. For immediate divert to voicemail, the user's status should be set to unavailable.
Preferences and changes are saved automatically.
During a call, the service user will be alerted to another call waiting by two discreet audio tones, so they can elect to finish the current call and connect the other.
Available on: Desktop Client, Mobile App, Web Browser, Physical Handset.
Users can place a call on hold at any point during an active call and choose to play hold music accordingly. Note: the user remains responsible for ensuring they have the legal right to use any media that they upload for such purposes.
Available on: Desktop Client, Mobile App, Web Browser, Physical Handset
Downloadable clients exist for the most recent version of Window desktop 10 and Mac macOS Catalina.
Support is available for both Microsoft Edge on Windows 10 (88.0.705.81) and for Google Chrome on Windows 10 (88.0.4324.190) and on mac OS (88.0.4324.192).
Mobile clients are available for Apple iPhone via the app store (current iOS 14.4) and on Google Play for Android (ver 10.0).
PhoneLine+ supports Hardware which can be purchased at any time from us. All units will be pre-configured and shipped directly to the end customer. We cannot provide any configuration information for the use of any third party hardware.
---
How much will it cost to port my main businesses telephone number?
It you have selected the Standard or Premium call plan the cost to move your current businesses number over to the Phoneline+ system is free of charge. The cost to port your businesses number on the Basic plan would be £21.99 ex VAT
Can I move my telephone number to a different provider?
Yes, however, the provider you are moving to will be responsible for this process. Customers that have ported their telephone number out of the Phoneline+ network to another provider will not be eligible for a free of charge port back to the Simple Telecoms network until the term of 24 months has passed from the original port out date, irrespective of any current or future offers being advertised in the press or Simple Telecoms websites. Should you wish to move your telephone number back to us within the 24-month period, there would be a cost to so.
Can I lift the barring of the International and Premium rate numbers?
To safeguard all our customers, call barring for International and Premium rate numbers starting 09 and some 08 numbers will be applied automatically to the Phoneline+ line. Please note - Due to Ofcom directive classifying certain (not all) 08 numbers as premium rate, you will still be unable to call some 08 numbers as they are now classed as Premium rate numbers, premium rate barring cannot be removed, unlike the international call barring, which can be removed. Ofcom directive classifying certain 08 numbers as premium rate in these charge bands, SC011, SC13, SC014, SC047, SC075, SC092, SC093.
Can I display my main businesse number if its not in the Phoneline+ system?
Not now, although this is being worked on. Once completed you can select your main business telephone number to be displayed when making a call, even though the number has not been ported in to the Phoneline+ system. However, and calls coming in on this number will ring your telephone that the where the line is located.
Can I have a desk phone or an ATA on the same system?
Yes, we offer desktop IP phones, or an ATA if you would like to use a standard handset. Please note we cannot provide config or setup information, as the units are provided locked to the Phoneline+ system. Please contact us for more information and cost. 0330 122 0000, Monday to Friday 9AM to 5PM
Can I connect the Phoneline+ to my PBX?
Unfortunately, not. This is a standalone system that uses individual devices to connect. We do however offer SIP Trunks that will connect directly to you PBX system. Please contact us for more information.
Will Phoneline+ work on the new SoGEA lines?
Yes, in fact it was made with the new digital SoGEA lines in mind. We can provide or convert your existing business line or install a new SoGEA line for you. The Phoneline+ will also work on all FTTP and FTTH feeds as well.
How reliable is the Phoneline+ service?
In a word, it's very reliable. The Phoneline+ service is a Gamma hosted service, which one of the biggest Wholesale telecoms providers in the UK. However, you will need an account to use the service and App, as Gamma do not offer this service to the end users directly.
What if I have a power cut?
If you are using a desktop phone or ATA, we recommend you use a battery backup. However, if you are using the mobile App the loss of power will not affect the service, as you mobile will switch to your mobile data, and providing you have set up the system to call your mobile you can make and receive calls in the normally way. Well until your mobile goes flat!
---