Lift emergency telephones lines - Low line rental from £12.75 per month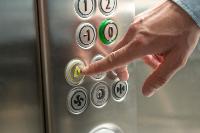 Running an emergency lift telephone line for the rare occasions something goes wrong normally comes with high price of phone line installations and monthly rental charges, combined with the tendency of providers to tie users into long contracts, this can be a pricey undertaking. Not any longer.
We offer lowest cost lift emergency phone line, that start from just £12.75 per month, and with just a 30 day rolling contract, plus we can install across the whole of the UK. All our emergency lift telephone lines are provided, supplied and supported by our partners Openreach, which are part of the BT Group, and are heavily regulated to ensure that no one provider has an advantage over the other. As such we buy our lines and support from Openreach on the same basis as everyone else.
Emergency Lift Phone Line Installation - New emergency lift telephone lines installation cost from just £80.

Lift emergency telephone line rental - Like-For-Like BT line transfer just £19.99
Lift emergancy line call plan
Emergency Lift Line Plan 1
Emergency Lift Line Plan 2
Emergency Lift Line Plan 3
Existing BT Line transfer cost

---
Property management companies - Transfer your lift emergency line portfolio
If you have an existing lift line portfolio with lines with a mixture of providers and would like to consolidate them into one provider, we can manage the whole process for you, regardless if you have 5 or 500 lines to be moved.
Full Line Audits
Before any lines are transferred we will check each line to make sure they are listed correctly in the Openreach database, as these types of lines should be listed as a lift line. We will also check the line itself to make sure the line is on the correct fault repair level, and there are no unnecessary services listed on the line that are not needed. Any corrections needed will be done at the time of placing the transfer order, at no extra cost.
Line rentals starts from just £12.75 per line per month. All lines are provided and supported by BT Openreach with Care level 2 included. ** New line installations are allocated 2 hours for the installation. However if this is not sufficient due to the installation being more complex or delayed an hourly rate will apply after the first 2 hours. This Timescale Related Charge will cost £59.25 per hour ex VAT.
---
Lift emergency line call plans & charges to UK landlines and mobile networks
**UK mobile networks O2, Orange, T-Mobile, Vodafone, H3, (FM1, FM2, FM4 FM5 and FM6). Other mobile networks are charged at a different rates. ¹UK telephone numbers start 01,02,03, and 0345 codes.
Chargeable calls are billed per second, with NO call connection charges.
*After 60 continuous UK landline minutes¹ calls to UK landlines will be charged at: 1.3 pence per minute. **After 15 continuous mobile minutes will be charged at 5 pence per minute. UK landlines are Local or National UK Geographic Numbers with area codes beginning with 01, 02, 030, 033 or 0345. Included mobile calls are to the main UK mobile networks only (Orange, O2, Vodafone, T Mobile, Giff Gaff, Three and EE), and any other mobile network in mobile price brands of FM1, FM3, FM4, FM5 and FM6. Other mobile networks may be charged at different rates. Prices are ex VAT. Lines are for exclusive use as emergency lines within lifts, and not for basic business usage.
Focused install times, recommended - (Subject to availability and area)
New installation Flexible Appointment Times are an additional charge to the installation cost. Focused appointments are ideal for making sure the site contact and the lift provider are not on site longer then needed waiting for the BT engineer. Times excludes Public and Bank Holidays. This is subject to availability and area.
Appointment Early Afternoon
10am - 12am - Monday to Friday
2pm - 4pm - Monday to Friday
£19.50 - Additional charge
£19.50 - Additional charge
Low cost SIM cards for lift auto dialers - From Just £7.50 per month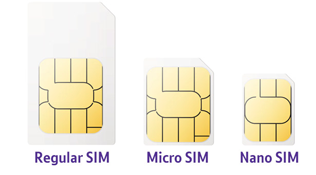 Our low-cost SIM card for lift auto-diallers are ideal for any application where there is not a landline available, and a SIM auto dialler is required quickly for a long term or temporarily bases. No long contract agreement, just 30 days' notice with a one of connection cost of just £36.00 exc VAT
Choose from Vodafone or O2 Networks


500 minutes per month included

Monthly billing, no need to keep remembering to top up a Pay Go SIM each month


Just £7.50 per month, on a 30-day rolling contract.
SIM Plan 1 - £7.50 per month
500 UK minutes included per month
500 UK minutes per month included
30 day rolling contract, no disconnection charges
SIM cards on Vodafone or O2 mobile networks
One off conncetion cost per SIM of £36.00
SIM Plan 2 - £10.50 per month
Unlimited UK minutes included per month
Unlimited UK munites included per month
30 day rolling contract, no disconnection charges
SIM cards on Vodafone oe O2 mobile networks
One off connection cost per SIM of £36.00
To safeguard against the SIM being stolen, we place call barring on calling international, Adult & Premium Calls, Chat & Premium Calls, Mpay, all Text messaging, both inbound and outbound as well as all MMS messages, All Incoming/Outgoing Roaming, Adult Premium, GPRS, 4/3G Services are also barred.
About our lift emergency phone alarm line - care / repair levels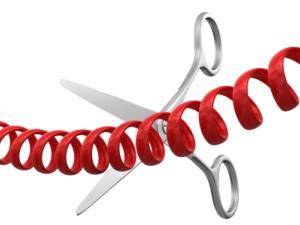 Openreach Cara and Repair Levels
We supply all our emergency lift telephone lines come with care level 2.5 included in ALL line rentals. Higher business Care Levels can be added at an extra cost.

Care Level 2 - Included in the basic line rental
Clear by 23.59 next day, Monday to Saturday, excluding Public and Bank Holidays. For example, report Tuesday, clear Wednesday.
Care Level 3 - £7.25 per month
Report 13.00, clear by 23.59 same day. Report after 13.00 clear by 12.59 next day, seven days a week, including Public and Bank Holiday.
Care Level 4 - £9.99 per month
Clear within 6 hours, any time of the day, and any time of the year. It is expected that access to the premises 24/7. This care level we would normally recommend for important sites, like Hospitals, Care Homes, banks, MOD and Government buildings, as someone will be expected to be on site 24/7 to give the engineer access.
The 6 hour fix time is all dependent on what the fault is, and if this can be fixed without the need for a multi skilled engineer or MBORC (Matters beyond Openreach's control) This will include things like underground faults, A55 traffic management, storm damage, flooding, damage to the line box in the street, cable damage. Openreach will expect the address to be open and manned 27/7, as they will turn up unannounced. An ​"​Abortive Visit Charge​"​ will be raised automatically. Someone needs to be on site with keys and access to the comms room or location where the lift line telephone socket is located, at all times. Please note - Openreach is increasing this further from April 2021, but have not yet confirmed what this increase will.
NO long term contract - 30 Day Contract on both landlines and SIM cards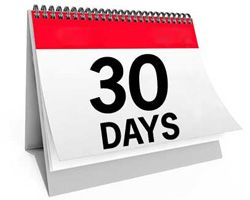 All our BT line and Like for like line transfers and SIM cards are on contract terms of just 30 days. All billing is done via Direct Debt and there are NO line disconnection changes when you cancel or move your line, Guaranteed.
Remember - If your current provider gives you notice of a price increase you can exit them without penalty. Customers should be given at least one month's notice of the price increase
Unlike BT, TalkTalk, Virgin and Plusnet we DO NOT charge any call connection fees on ANY of our chargeable calls, saving you a massive 100% on every changeable call that is made from the emergency lift telephone line. Call connection fees basically do not exist, and are used by telecoms providers to cover their loss leading offers.
BT Openreach sets the date for the switching off the telephone network as we know it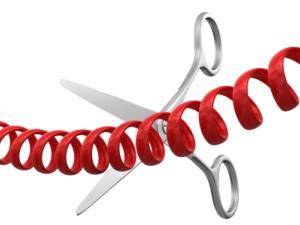 BT Switch Off Date 2025 - The impact will be huge
We thought we would pass this information on to you, as this may influence what you quote for lift emergency line/s and auto-diallers going forward.
In the UK today most of residential and business voice services are underpinned by the Public Switched Telephone Network (PSTN). This is a legacy analogue technology which it will not be possible to support and maintain beyond 2025
The impact will be huge
The PSTN switch off is the BIGGEST UK telecom technology change in over 30 years and Openreach are adamant the December 2025 date is set in stone for the switch off. meaning 15.5M lines (March 19) will need to migrate to a new service. ALL Business and Residential services ARE affected by this.
What does this mean
This means that any Cooper based lines your customers have for their lift emergency line/s will need to be moved to a broadband based service with VoIP, or a SIM card-based service. This could mean a new costly replacement auto-dialler/s that is compatible with a broadband / SIM based services.
The Current Timeline - Updated 24 May 2020
May 2020 - BT have given 12 month's notice of a "Stop Sell" over 118 telephone exchanges, with a footprint of 1.2m premises. This means NO new cooper base lines wil be installed from these exchanges from June 2021, and existing cooper based lines will need to be moved to an IP based telephone service.
September 2023 – No new installations for Cooper will be accepted by Openreach. This may sound a long way off, but if you are quoting or contracting current customers in to contracts you may wish to look at this, and start offering SIM based auto-dialler/s as a future proof based alternative.
31st December 2025 – End of Life – This is the date for Openreach to have a complete stop and withdrawal of the WLR Cooper based service. Customers emergency lift telephone line/s that have not been moved to an will cease to work from this date.
MPF providers such as Sky / TalTalk Post Office have yet to announce their plans.
At Simple Telecoms we pride ourselves in being an enabler to help take our customers through the transformation to IP based voice services. We are developing and working with our partners in developing new IP based services and products that do not require a WLR cooper-based line rental, as well as and new low bandwidth products.
We will keep you updated.
About our emergency lift telephone line installations

All prices are ex VAT @20%
** New line installations are allocated 2 hours for the installation. However if this is not sufficient due to the installation being more complex or delayed an hourly rate will apply after the first 2 hours. This Timescale Related Charge will cost £59.25 per hour ex VAT